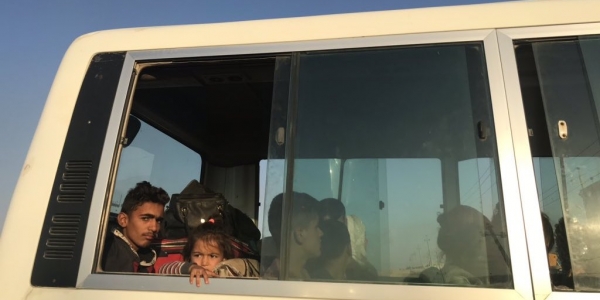 Refugees are already crossing the border and Iraqi security forces are contingency planning for a revived Islamic State insurgency.
One of Iraq's top oil leaders has been dismissed, as the Cabinet enacts orders to replace dozens of directors general.

The State Department approved another 120 days exempting Iraq from U.S. sanctions on Iran, just before a prior waiver was set to expire.
Five months into his tenure, the new governor discusses the status of Mosul reconstruction, security, and energy sector investment.

Iraq's number two oil field is planning to raise output by more than 200,000 bpd in the next three years — if it a can secure new supplies of water.
Energy
More in Energy

Crude sales decrease as Baghdad moves toward OPEC quota compliance and the KRG contends with a planned pipeline outage.
Politics
More in Politics

Whenever the media office of the Council of Ministers releases decisions of the Cabinet, Iraq Oil Report publishes a translation from the original Arabic.
Security
More in Security

Residents of Anbar and Ninewa feel solidarity with protesters denouncing the Iraqi government's chronic failures, but after years of trauma, they aren't staging demonstrations.